There is no better reference than a finished apartment, and we'll be more than happy to show you one.
You'll be able to see first-hand the high quality of materials, the superb workmanship, and the ingenious layout.
The model apartment is fitted out with furniture and accessories supplied by our partners, who will be happy to assist you in designing every last detail of your new home.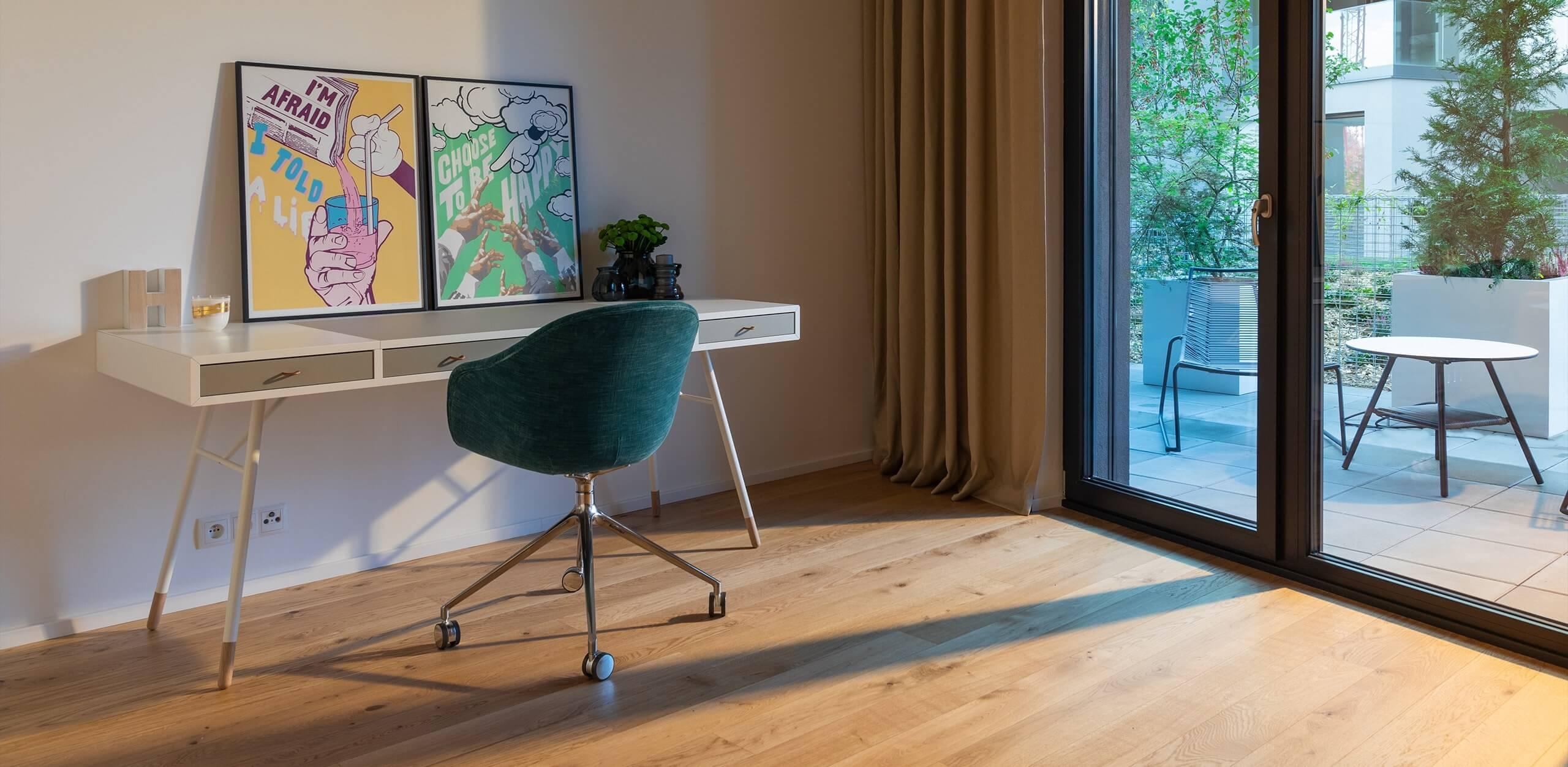 Layout
Our model apartment has a floor area of 85 m2 and features a fully equipped kitchen, a living room, two bedrooms, and a bathroom with top-quality furnishings.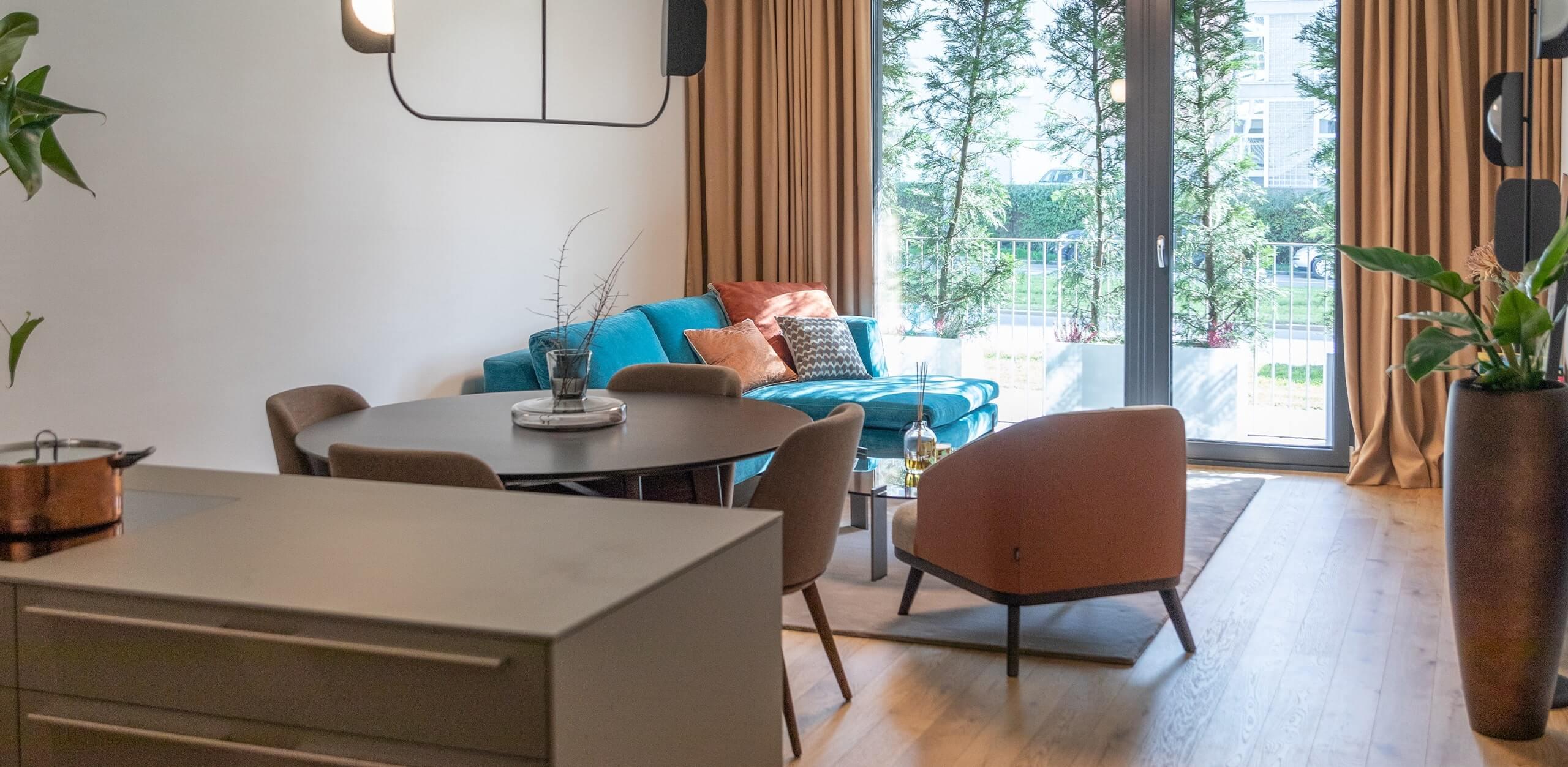 Space to get fresh air
Each apartment features a generously sized terrace, balcony, or front garden to provide you with ample privacy and to improve your living comfort by connecting with nature.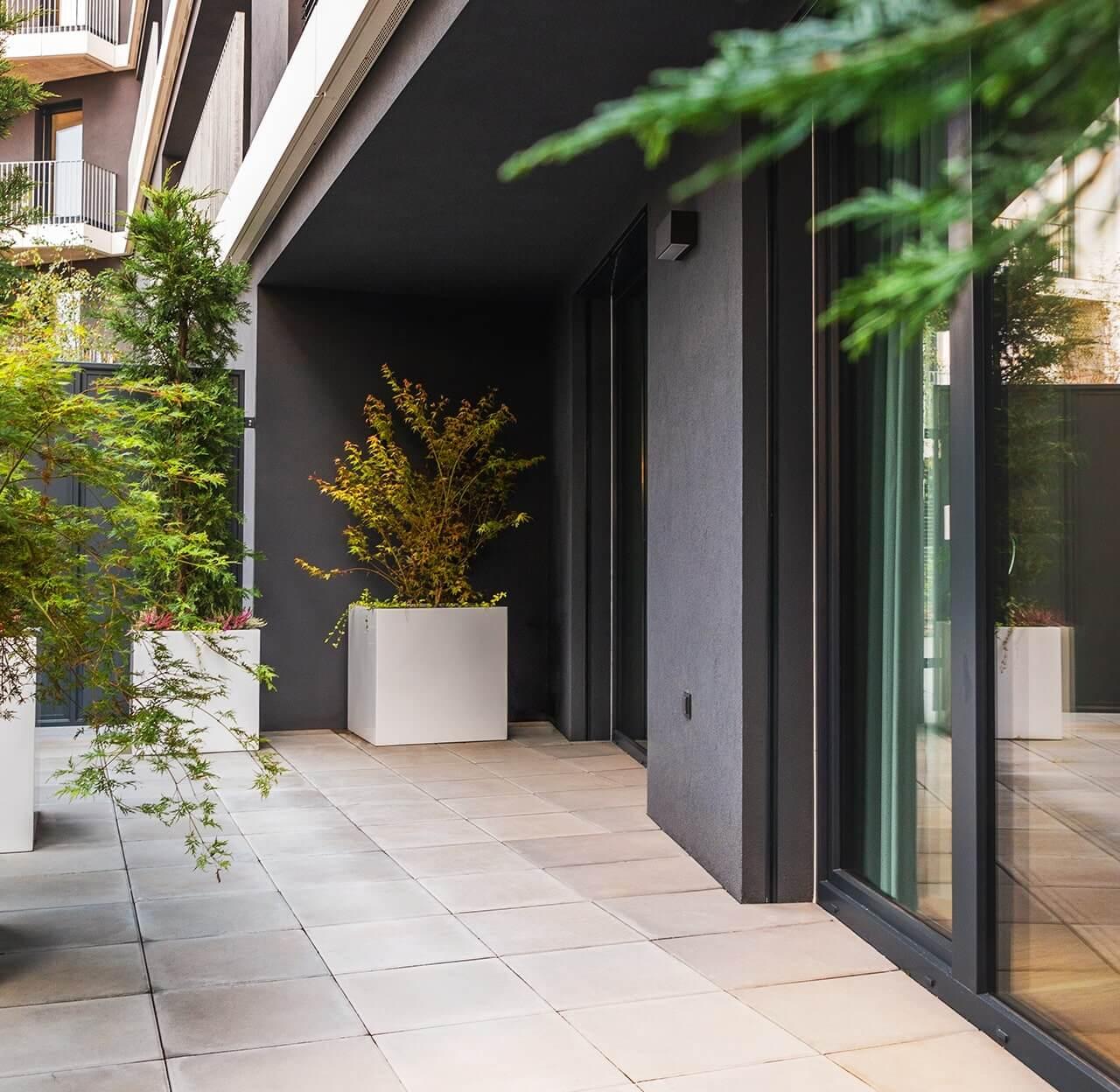 Arrange a visit
The apartment is located in the BETA Building.
It demonstrates the standard features offered during the second phase of the development, which is now available for sale.
Parking is available on Počernická Street in front of the complex. If you have any problems finding a parking space, call our sales team.