Location
The Hagibor project is located on the border of the Vinohrady, Strašnice, and Žižkov districts, steps from the Želivského metro station. This quiet but well-accessible part of Prague is adjacent to the bustling Vinohradská Avenue while retaining an air of peace and privacy in the middle of nature in the embrace of thousands of trees.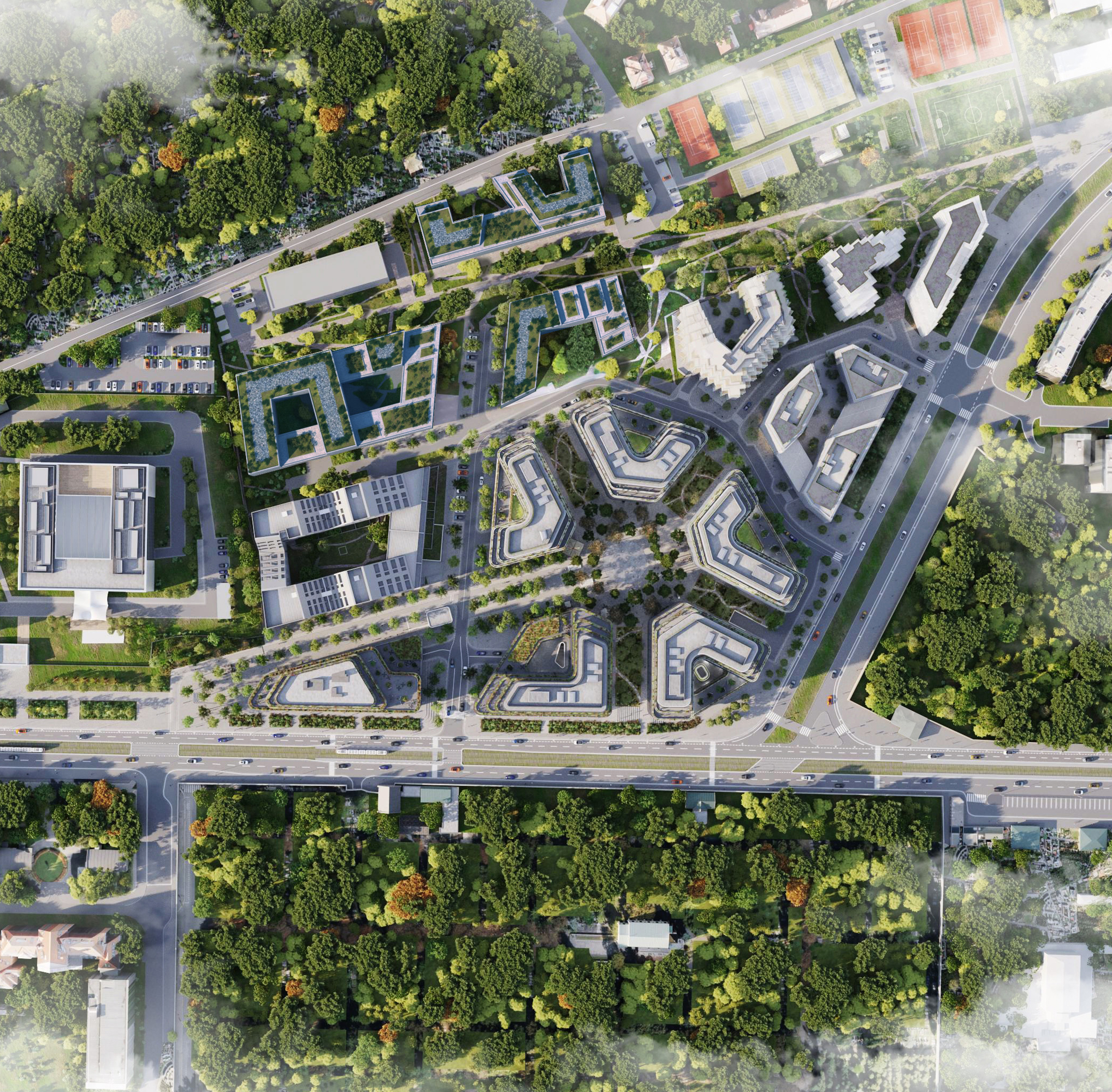 Transport
Hagibor is easily accessible by various means of transport. Thanks to its location at a transport hub, you can quickly get around Prague by metro, tram and bus. By metro, it's six minutes to the city center. The nearby intersection of Vinohradská Avenue and Jana Želivského Street provides access to all directions around Prague and outside the city by car, which will be facilitated even more in the future by the planned eastern part of the city ring road.
3

0

min Želivského metro station

10

0

min Wenceslas Square

∞

minutes and nerves saved

15

0

min to the D1, D4, D8 and D11 highways

5

0

min Atrium Flora shopping center
Vinohradská
Avenue
Vinohradská Avenue, one of Prague's main thoroughfares, connects Hagibor with the city center. But it's much more than just a transport connection. Countless shops, dining establishments, and services are located along this street, all conveniently accessible by foot and by tram.
Exercise among
the trees
The urban forest in the middle of Hagibor provides ideal conditions for exercise and spending time outdoors. Environmental studies have shown that the air here is exceptionally clean and noise pollution is low. You can run or exercise in the middle of greenery within easy reach of your apartment. In the immediate vicinity of Hagibor there are also tennis courts, a futsal court, an indoor sports hall, and a velodrome.
Average annual
NO2 concentration (μg/m3)
> 20
20–22
22–24
24–26
26–28
< 28
Tennis courts
Both indoor and outdoor courts provide entertainment for tennis lovers all year round and in any weather.
Sport below
the treetops
The fresh air in and around the locality provides the perfect setting for outdoor sports, directly at Hagibor or, for instance, in the nearby Malešice Park.
Happy children
Several children's playgrounds in the vicinity.
The genius loci
of Hagibor
Walkways, bike paths, areas for individual sports, places of escape.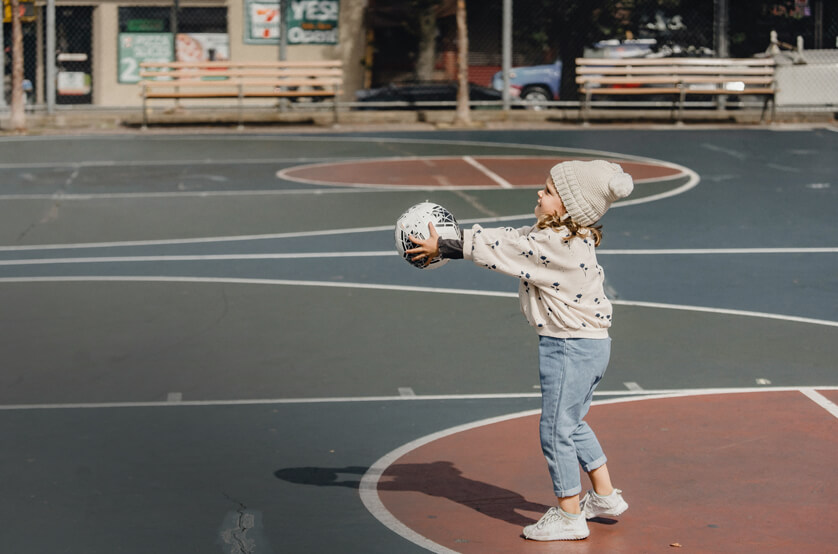 Recreation
and the surrounding area
In addition to the forest directly in the Hagibor complex, there are other recreational areas in the vicinity, such as Malešice Park and Parukářka Park, which offer opportunities for sports and relaxation. The Žižkov freight station complex is also within reach, where a multifunctional public space is planned for the near future. The nearby neighborhoods surrounding Jiřího z Poděbrad Square and the Žižkov television tower are lively, filled with cafés, markets, and life.