Buying an apartment
BUYING AN APARTMENT
THE WAY WE DO IT
The best way to find out if living at Hagibor will suit you is to come see us at Crestyl. We'll show you a 3D model of the entire project and present the plans of the new Hagibor district, including the Michel Desvigne's "Hagibor Forest" concept.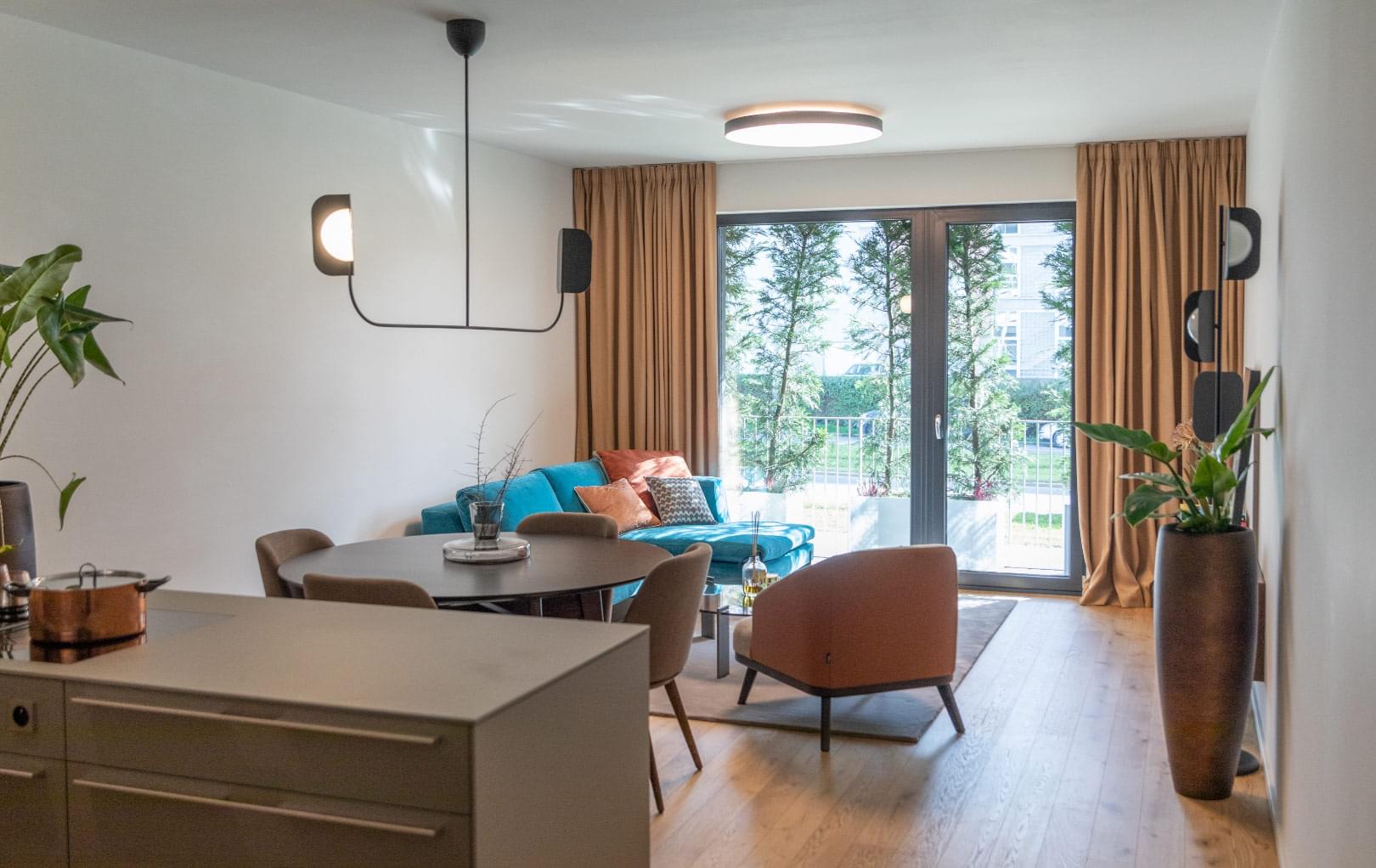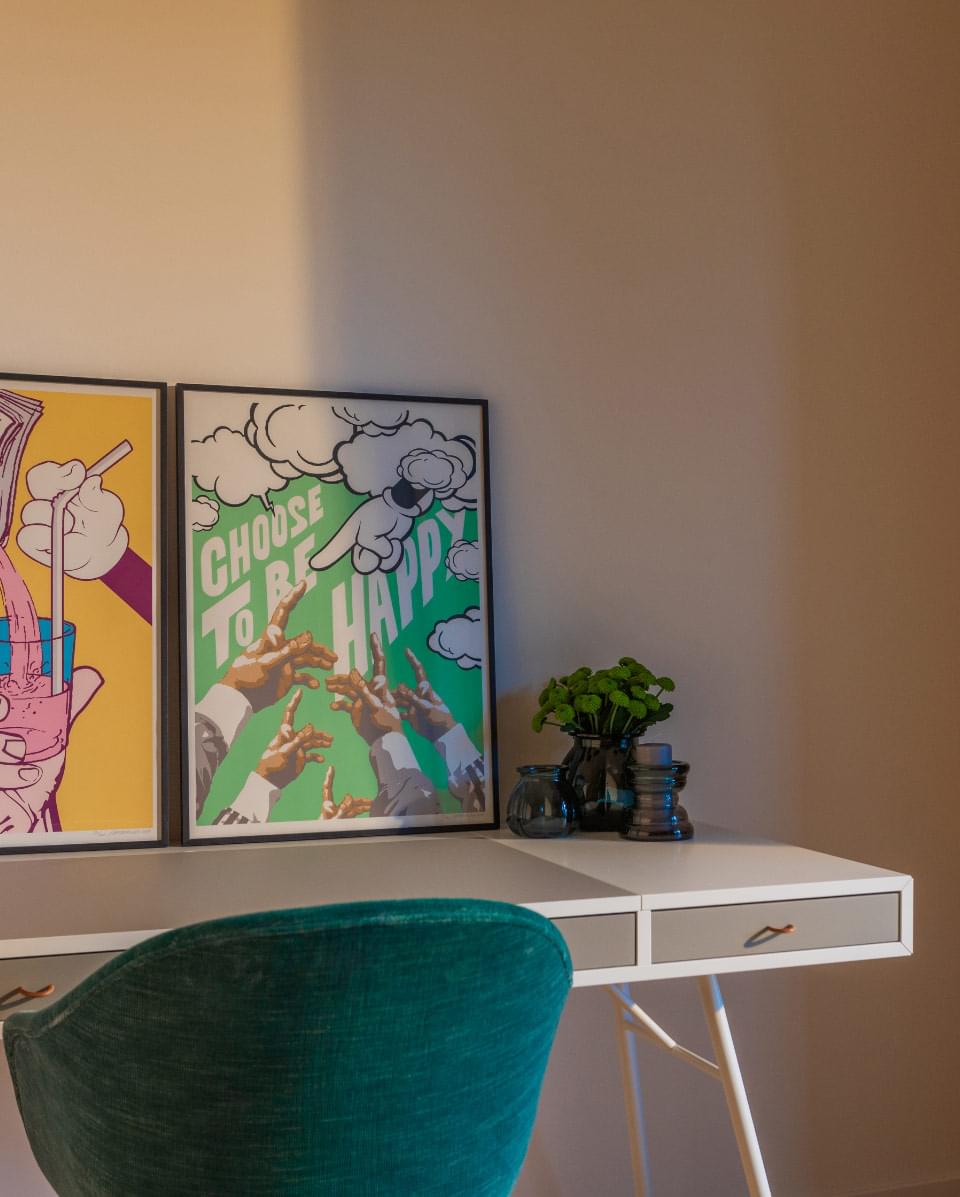 A good development project will stand the test of time
The Hagibor project is still under construction, but we know you're interested in seeing what level of quality you can expect. We'll show you the interior elements and materials in our showroom during a face-to-face meeting or you examine them at your leisure in the Siko store in Zličín. The quality of buildings and surroundings is best appreciated when you come to see one of our finished projects, where you can personally assess the build quality after several years of use. Come see what materials we work with look like or how we invest in greenery and landscaping around the building. All this goes towards creating the property's future value.
If you need to clarify your housing ideas, use our Housing Selection Guide.
We'll give you time to think
If you choose to buy your new home from us, you can place an immediate reservation on your apartment. We also offer "pre-reservations" - we put a hold on your apartment without offering it to anyone else, giving you a few days to think.
At Crestyl, you will have the opportunity to see your new apartment before the final completion as part of the pre-acceptance, approximately one to three months before the actual takeover of the apartment, after the final inspection has taken place. That way we can put together the final punch list and make any final adjustments before we hand over the apartment to you.
Pay only 15% upfront
The payment for your new apartment is split into only two installments - the first in the amount of 15%, paid at the time of reservation, and the second in the amount of 85% at the time when the apartment is ready for takeover. Everything you need to know is in the Financing section.
We build so that you don't have to change a thing
Our projects are designed by top architects and we work with suppliers who guarantee high quality workmanship. We also constantly monitor trends in modern living. Nevertheless, you might have a serious reason to intervene in the construction of the apartment. This, too, can be agreed upon within the process of "client changes", which can still be implemented at Hagibor in the Gama building.
Real estate
selection guide
Buying an apartment is a big commitment - something you usually only do once in a lifetime. Before making the decision to buy a new home, give some thought to these points:
Location and surroundings
Is quiet important for you, easy access to the park, or do you need to have the widest range of options for public transport and shopping within reach? Location is exceedingly important for comfortable living and the first decision we make when designing a project is choosing the location. It must be perfect, but if something is lacking, we'll make up for it within the project itself. We will complete the missing services, beautify the surroundings, help with the infrastructure. That's what gives Crestyl housing its lasting value.
Layout and amenities
It's important to figure out exactly how much room your household needs and how the space should be laid out to give everyone a space of their own. A recent trend is an extra room which serves as a home office. Crestyl projects feature an open plan kitchen and living area, storage space, wooden floors, fully equipped bathrooms, and non-pass-through rooms. At Hagibor, every apartment has a balcony or terrace, a cellar storage space, and parking. The apartments do not come with a finished kitchen - this is such a personal choice that we leave its implementation to the clients. However, we will be happy to give you recommendations for proven partners, who can assist you with designing and installing your dream kitchen.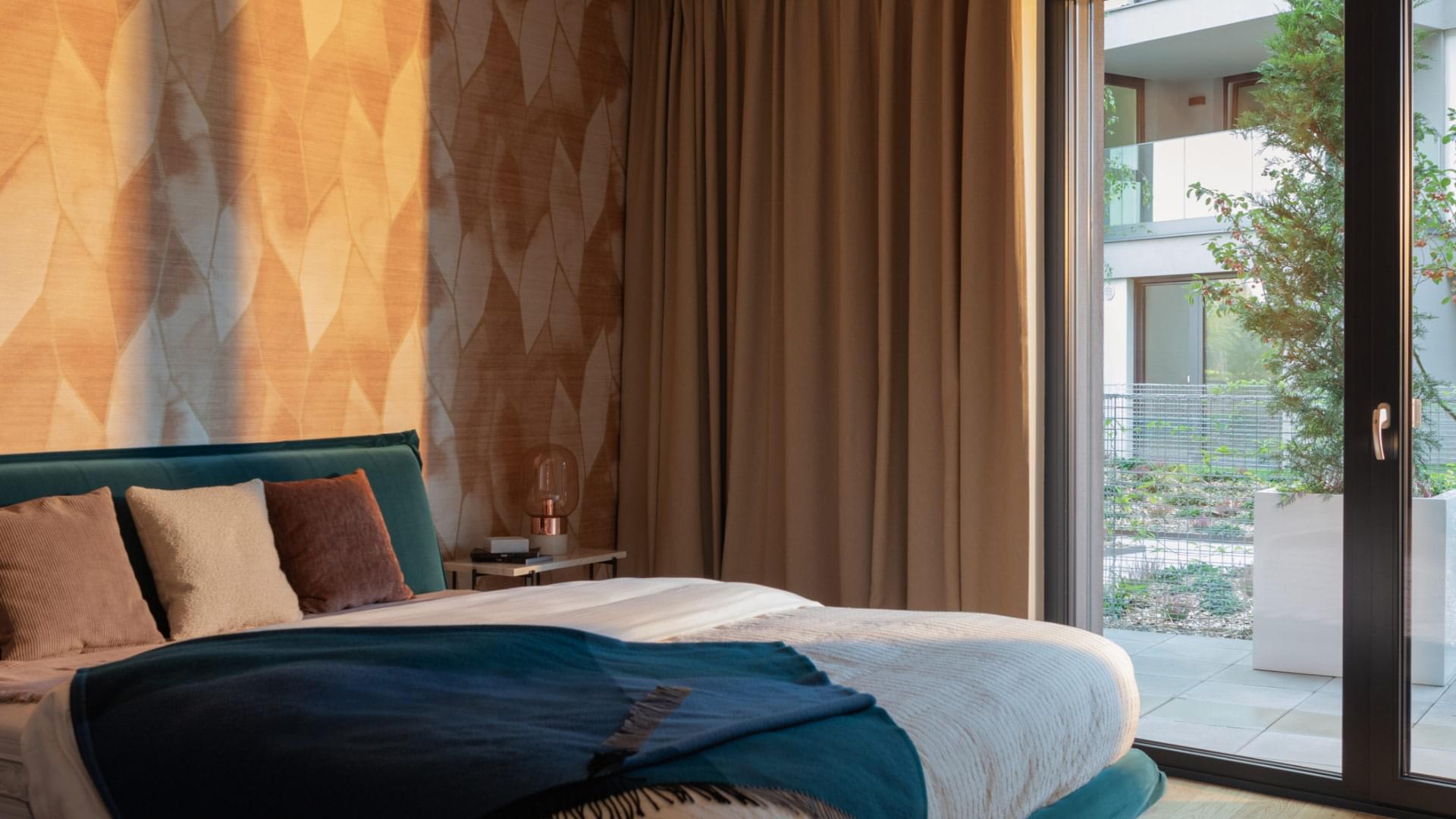 Up, down, and all around
Are you an early bird and like waking up to the sun's rays tickling your face? Does drinking coffee on the north terrace evoke fond memories of your Scandinavian holiday? Do you like to look down at the ground from above or would you rather be immediately surrounded by greenery from the park? So many different people, so many different tastes.
In our projects we have something for everyone. Apartments face all four directions and are situated on the ground floor or high above the ground. Here, too, we use the uniqueness of the site and of each project and carefully choose the layout to always ensure quality. South-facing apartments have window blinds as standard, and we add grassy yards to the ground floor apartments. You can check the orientation of the apartments and their location within the project from the model in our showroom in the Crestyl headquarters.
Privacy
Living is an intimate affair - few people would want their neighbor peeking through their windows. The apartments at Hagibor are designed and laid out with privacy in mind. In addition, during construction, we pay special attention to the thickness of the walls and floors and ensure that they are well-soundproofed. Terraces and balconies are situated on different sides of the buildings, and we carefully choose the location and size of the window openings.
Client
portal
We will make the process of buying and managing your new property easier with our online platform. You will have everything under control and all the information you need in one place.
The portal provides a wide range of features and information, including:
Information about your property (important information about the apartment, including specifications, plans, descriptions, photos, amenities, and other details);
Calendar of meetings and events;
Overview of payments (all payments, including due dates and amounts);
Project schedule (key milestones, such as completion of construction work or handover of the property, planned stages, etc.);
Overview of documents (purchase agreement or apartment user manuals);
Contact list (information about our team and how they can help you, connecting with our representatives, support, and assistance);
Frequently asked questions and their answers (a quick search saves you time and effort).
The client portal is designed to provide you with all the information and tools you need to easily purchase and manage your property. It allows you to be well-informed and actively involved in the process associated with your new apartment.